Wilbur Morris and Edward Eaton knew for a fact that New Zealand produces a range of native honeys that were worthy of recognition, including (but not limited to) Kamahi, Honey-Dew, Pōhutukawa and Rewarewa. But these 2 young talents believe that Manuka honey has had the limelight for a while, and thought it was about time Manuka moved over and shared the stage. 
So in June 2020, the Buzz Club was established. 
The co-founders, Morris and Eaton, have just launched their first product – the light and refreshing Session Mead which is brewed from Native Kamahi Honey – one of the best honey the globe has to offer. 
Session Mead is a type of alcoholic beverage created by fermenting honey with water, and sometimes with various fruits, spices or grains. The Buzz Club's Session Mead combines Native Kamahi Honey with Hawke's Bay Lemon which gives it a natural fruity and floral flavour. A light honey note with the fresh citrus twist makes Buzz Club the perfect afternoon, summer drink.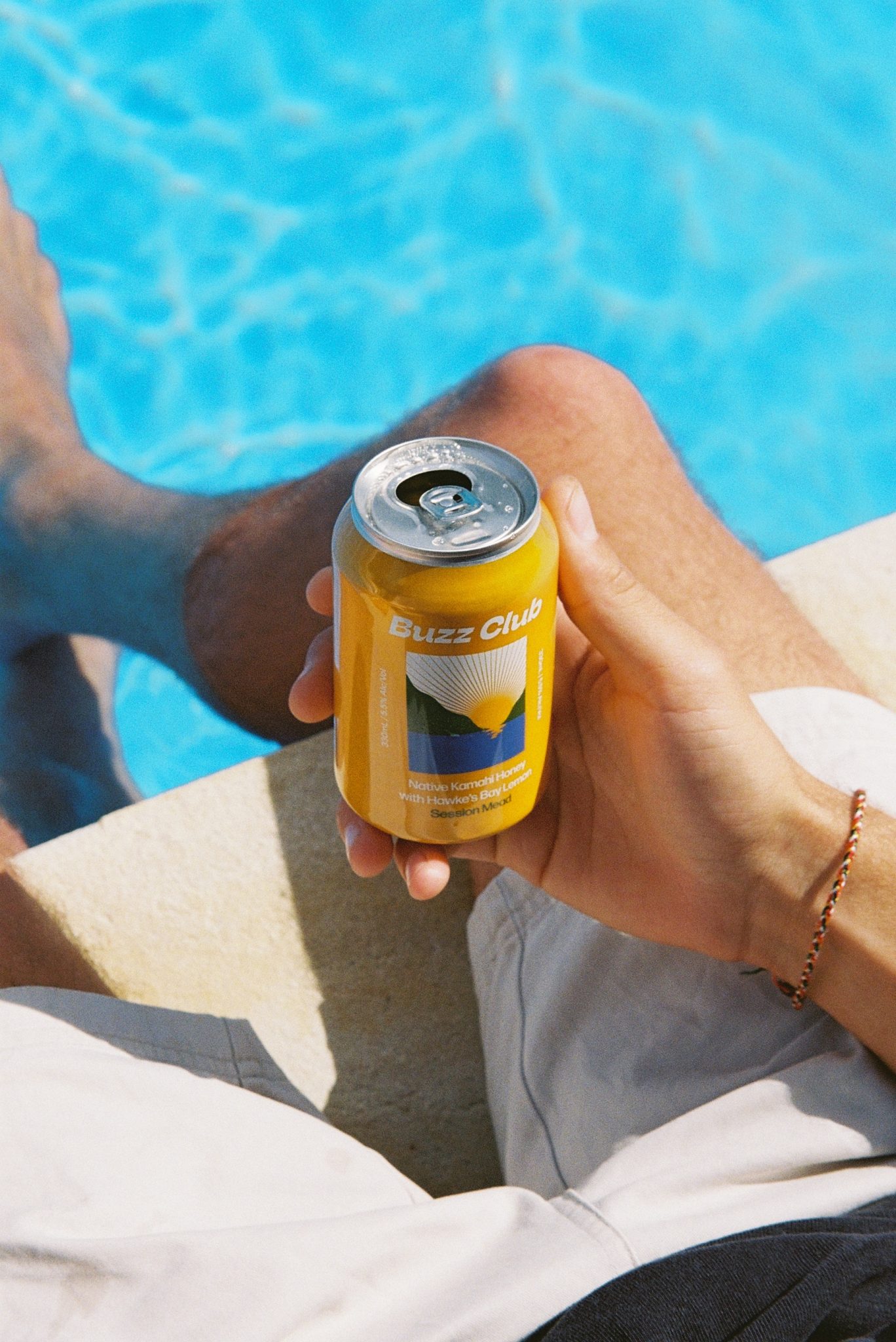 Located right here in Christchurch, Buzz Club is naturally gluten free and has below 1.1g sugar per 100ml, with 5.5% Alc/Vol, in every 330ml can. That's a buzz!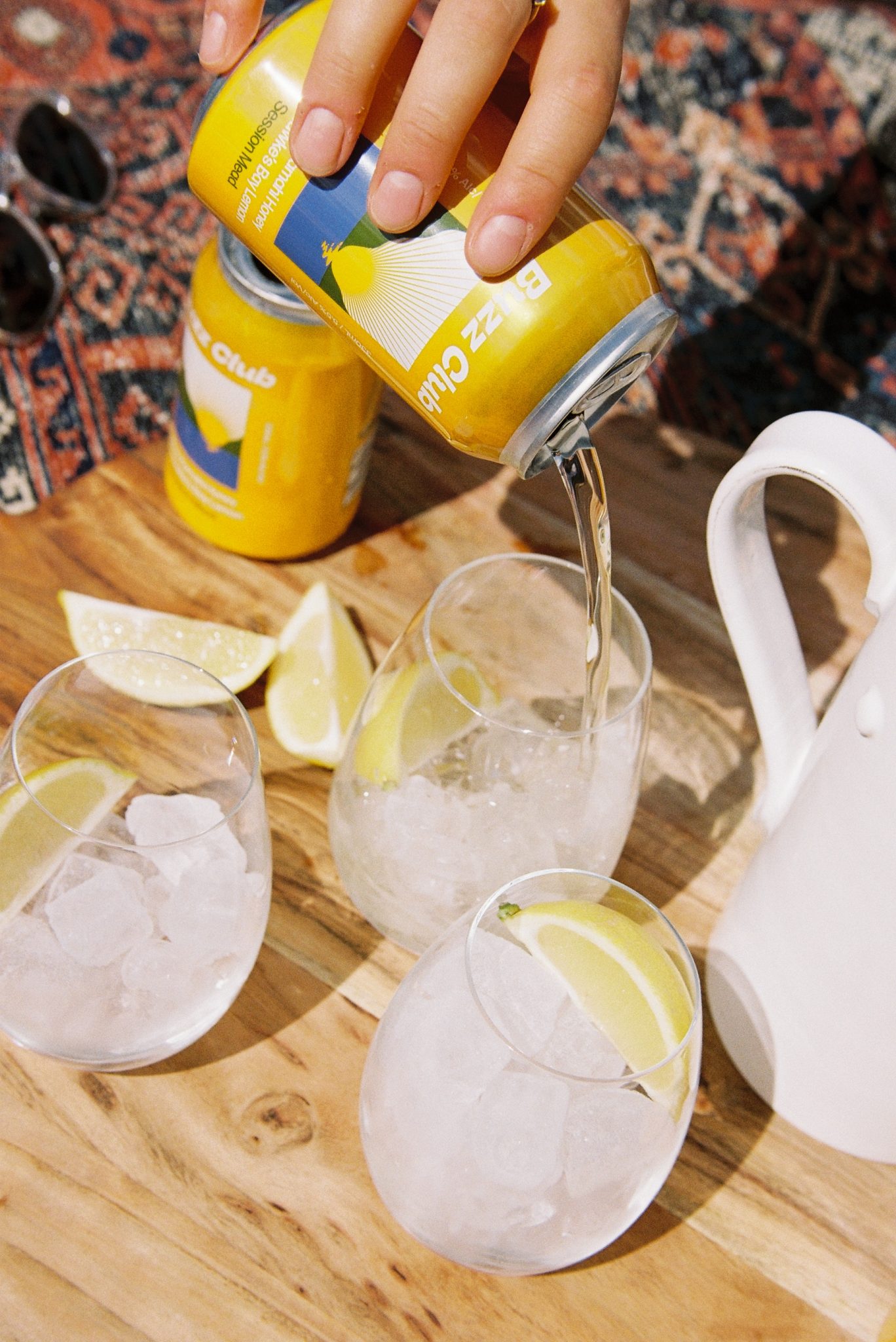 The Buzz Club is currently targeting the alternative and inquisitive side of the 23-35 year olds who are generally socially and ethically aware. When they are not tied down at work, their weekends tend to be spent attending concerts/festivals, and on occasion, escaping the city to reconnect with native NZ.
As well as being health conscious, these individuals already have interest in alternative alcohols which make the low-sugar Session Mead perfect for their weekend hangouts.
The Buzz Club aims to show New Zealand, and the rest of the world, that all our country's native honey is capable of becoming awesome products. By growing awareness and recognition for the potential apiculture diversity, Buzz Club hopes to encourage more innovative uses of NZ's native honey. Thus, creating a sustainable industry.
Now that's the buzz.
Introducing Wilbur Morrison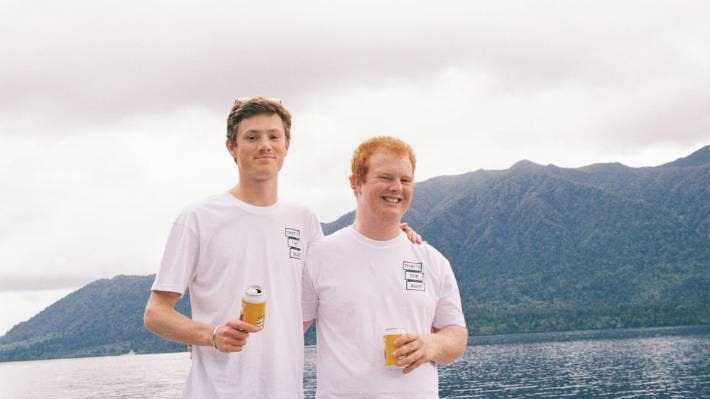 Edward Eaton (left) and Wilbur Morris (right), co-founders of Buzz Club.
Why did you decide to embark on your startup journey?
Together, we saw today's climate as the perfect time to launch the revitalisation of mead in NZ following trends of rising demand of alternate alcohols coinciding with the pressing need to sustain the apiculture industry. 
As well we both grew a passion for brewing mead and the awesome product it is. The challenges the startup journey has put us under, although at times frustrating has made us want to carry on with the start up journey.
What is the most enjoyable part of your startup journey so far? 
Being able to see our hard work pay off and the product on shelves. The journey hasn't been plain sailing but the reward of having something we created on shelves is one of the most rewarding things. 
What is the most challenging part of your startup journey so far? 
One of the most challenging parts for us has been problems arising that we did not know would. This has meant we have been adaptable to new obstacles and not afraid to bend how we work to get around these issues (remaining open minded).
As well we have always had ambitious goals, however we have had a shoestring budget. So coming up with innovative ways to achieve our goals with low cost has been interesting to say the least.
What are your biggest lessons you have learned in your startup journey so far?
Adapt. Adapt. Adapt. To be adaptable in a startup is key. With all the planning in the world there will always be problems that were not planned for. A lot of the time these adaptations are risky, however we must adapt to achieve our start up goals. 
What would you have done differently if you are given the chance to start over your startup journey?
Not stickered cans! Keeping investment cost low is awesome but it decreases the start ups ability to have economy of scale so increases price per unit. So a bit more money up front bootstrapping would have resulted in higher returns in the first brew.