When it comes to catering, it's fair to associate lots of emails, paperwork and at least a few phone calls back and forth just to organise simple drinks and nibbles for your upcoming event. The task of contacting multiple catering companies and comparing quotes, plus organising invoices can be overwhelming for event organisers.
Realising that this was a common problem for event organisers, Olexiy Meshechko and Mizuki Azai founded Caterway – a marketplace that connects local catering companies with corporate customers. It provides clarity, convenience and reassurance for both parties through minimising admin and paperwork, thus creating a more streamlined ordering process. The idea is by standardising the ordering process, this platform can encourage consumers to try new dishes.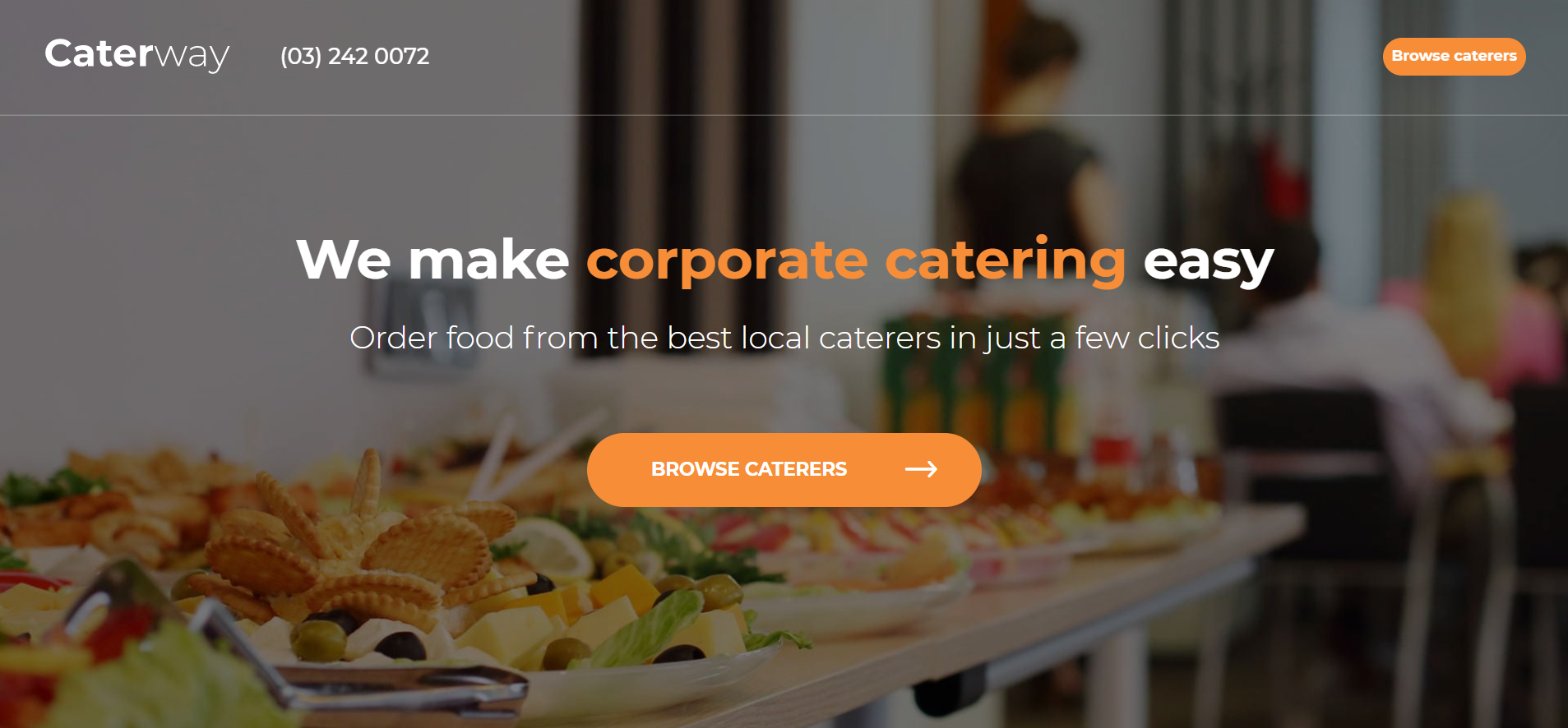 Homepage of Caterway (https://caterway.nz/)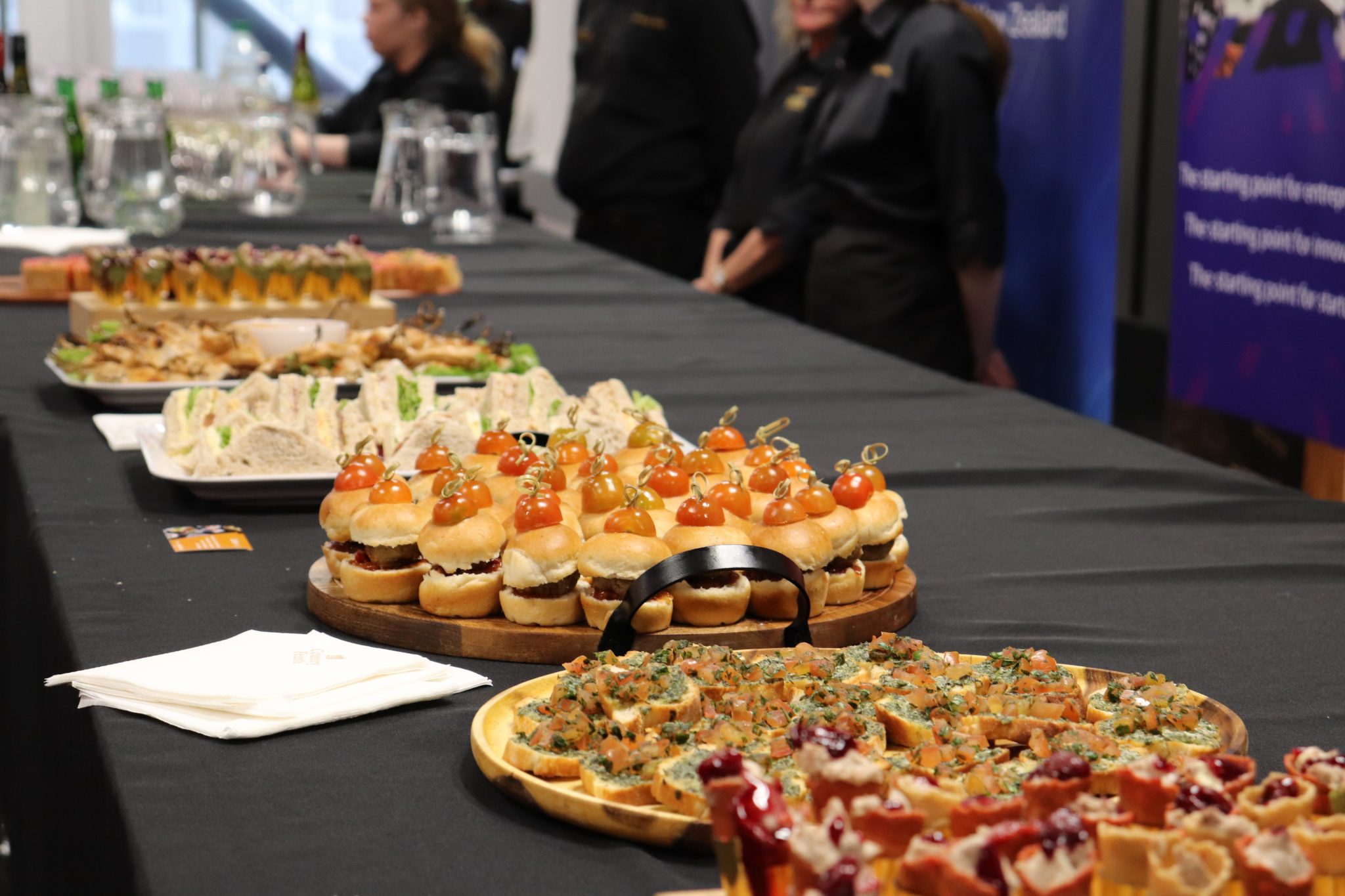 Catering supplied via Caterway
Caterway was initially developed for corporate businesses who were looking for an elevated catering service experience. However, the website can be great for anyone looking to get food for birthdays, ceremonies and/or celebrations.
The co-founders' vision is to become the number one, go-to place for catering services in NZ and APAC.
Meet the Caterway team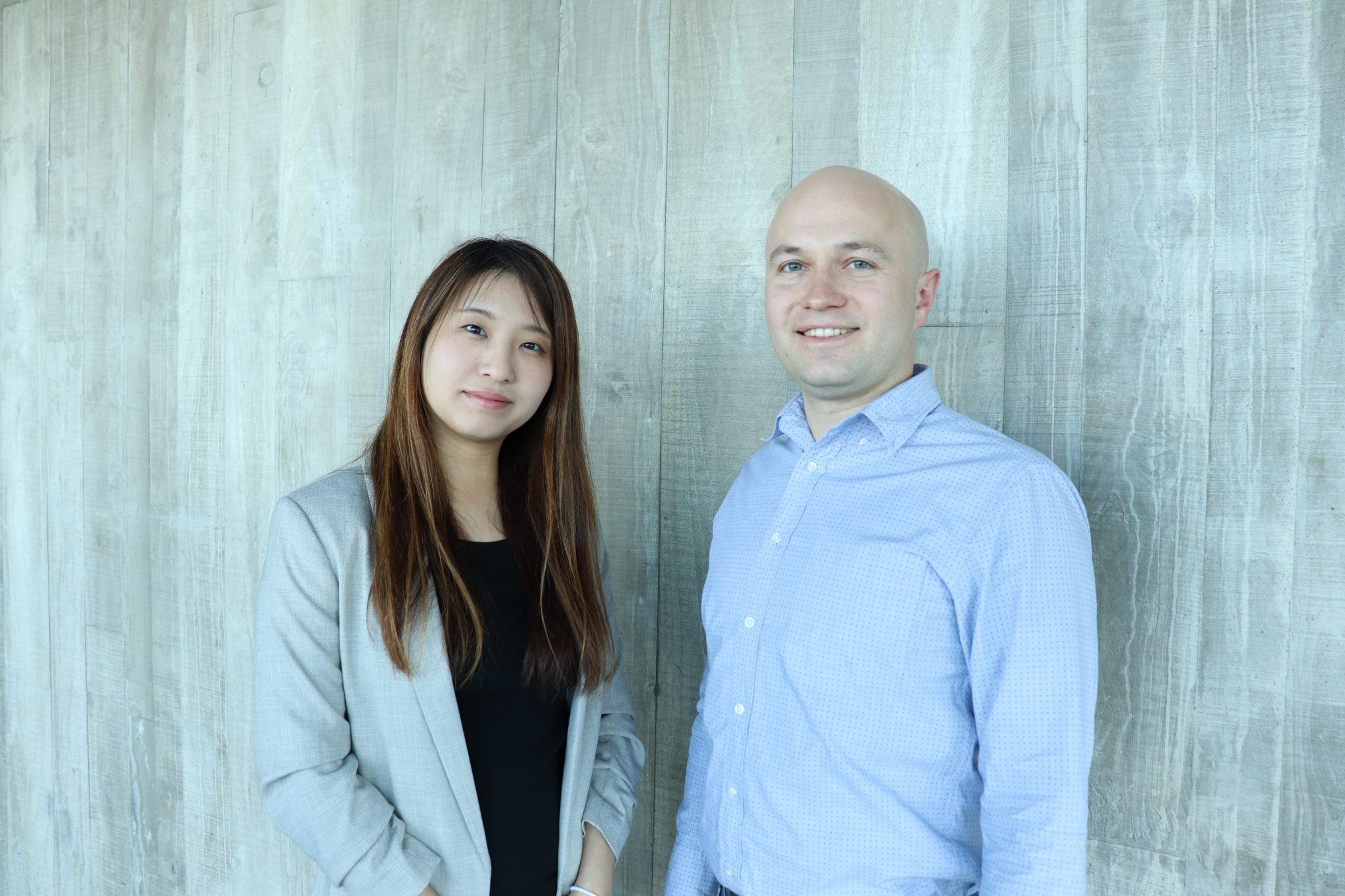 Mizuki Azai (left) and Olexiy Meshechko (right), co-founders of Caterway
Why did you decide to embark on your startup journey?
It was a daily struggle for me to find a variety of catering options for my team and guests based on their requests and preferences, and lacked a platform that allowed me and other colleagues to manage catering orders collaboratively. By contrast, Olexiy had no idea where to start and he was one of the many people who assumed a catering platform like Caterway already existed.
What is the most enjoyable part of your startup journey so far? Why?
It is rewarding to hear from individual customers as well as large corporates how Caterway benefits and helps them to manage catering.
What is the most challenging part of your startup journey so far? Why?
As a startup founder, it can be overwhelming to juggle lots of tasks and wear multiple hats especially in the beginning of the journey. It's so great to have support from Ministry of Awesome/Te Ōhaka, they can provide valuable advice when you need and connect with the right people.
What are your biggest lessons you have learned in your startup journey so far?
When you run a startup you learn something new every single day. For us the biggest lesson we have learned is the importance of understanding and applying data for making decisions.
What would you have done differently if you are given the chance to start over your startup journey?
We know a lot of things that we have done are not in the best or the ideal ways, however, we have been doing our best. If we would have done differently we wouldn't have learned what we've learned from our mistakes or we wouldn't have met people who support us now.