Ara EDI student Laurence Gresham, who completed his capstone project with YieldTec, is named as its Chief Technology Officer.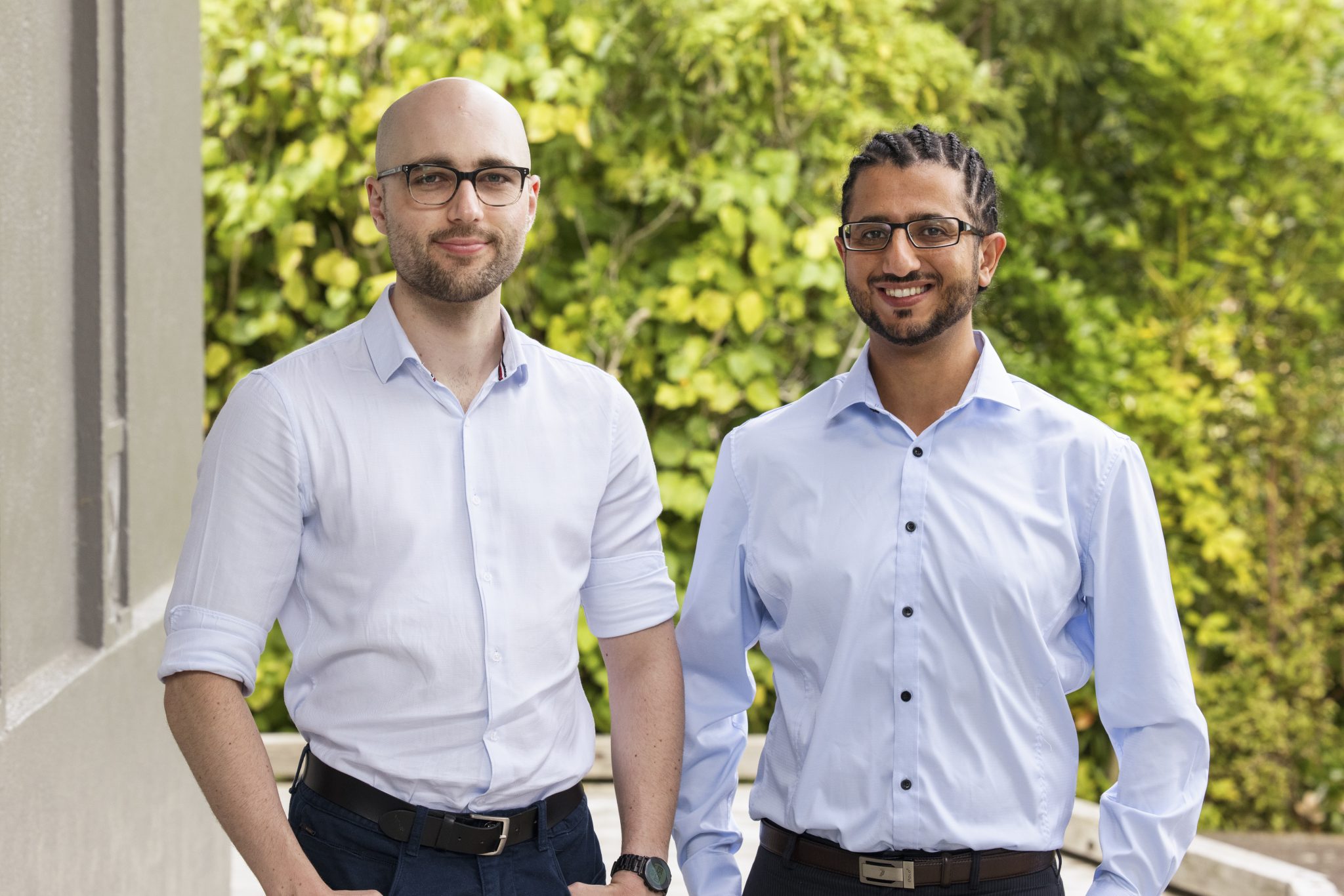 Team YieldTec: Laurence Gresham (left) and Dr. Khalid Salah (right) Photo Credit: Kevin Bills Media
The Te Ōhaka-based startup YieldTec describes itself as a platform that 'links IoT smart fruit picking bags with mobile bin robots to automate harvest and yield management.'
When the idea was presented to a group of Capstone students from Ara's Enterprise & Digital Innovation Faculty, Gresham was excited. 'The notion of building this platform was very intriguing to me as there was a ton of technology involved, not just the traditional software development but also cutting-edge tech like IoT and robotics', said Gresham.
When joining the company as a Capstone student, Gresham was responsible for front-end development. But as with any startup, there's always more work to be done and roles evolve rapidly. Gradually he took on more responsibility and became a full-stack developer.
Gresham is currently a full-time employee, which has been made possible by a Callaghan Innovation Experience grant which the Ministry of Awesome startup team helped YieldTec apply for.
"Projects like YieldTec are exactly what the Callaghan Innovation Experience grants were intended for. It is the perfect opportunity for students to get exposure to a cutting-edge research and development project.", said Joris de Vocht, Business Advisor at Canterbury Employers'​ Chamber of Commerce.
Ministry of Awesome's Head of Innovation Jacob Varghese, who has been working alongside YieldTec as an advisor over the past two years, highlighted the role that the innovation ecosystem has played in this startup's journey.
"YieldTec is engaging with NZs biggest horticulture companies, which wouldn't have been possible without the support from Ara, MPI, the MPI Sustainable Futures Fund team, and Regional Business Partners. We particularly want to thank Vinay Varma, Ara's Amit Sarkar, and MPI's Cheyne Gillooly and Natasha Telles D'Costa for their guidance."
About a year into the startup world, Gresham said the journey has been challenging but rewarding. "It's definitely a roller coaster. You either learn fast and swim, or you sink. To survive and thrive, you have to be proactive, learn rapidly and execute fast."
"Working side by side with the founder meant I got to be more than a developer. I am learning how to talk to customers and pitch to investors, which is very exciting. You don't get that kind of experience working as a junior developer in a team of 20 people".
"Besides his competency as a developer, Laurence is also a team player who's also accountable, sympathetic and goal oriented. I believe all these characteristics combined is what makes him a strong CTO," said Dr Khalid Salah, YieldTec's founder.
Gresham advises upcoming Capstone students to think deeply about the work environment they want to be a part of. "You will know if you're the startup type," said Gresham. "It's not for everyone, but if you have the guts to take on challenges, you'll grow fast".
"It's fantastic seeing this level of personal growth from Ara learners through the engagement with Te Ōhaka and the success of startups powered by these learners. This is a great example of what can happen when ambitious students are partnered with innovative and visionary high growth startup founders. Stories like this one are exactly the kinds of stories we envisioned when founding Te Ōhaka together with Ara two years ago," said Marian Johnson, Chief Awesome Officer, Ministry of Awesome.